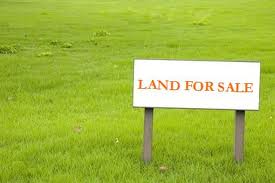 If you are among the one in five potential homeowners who wants to hand-pick the property on which you build, there are many factors to consider before handing over your hard earned cash. Selecting your home site-to-be from available land parcels can be an exciting, as well as nerve wracking experience. Knowing what to look for when purchasing land for building can make the difference between owning the ideal home site, or making the biggest mistake of your life. Here are a few tips to help you make the right decision when shopping for your perfect property.
The first thing a potential real estate buyer should do when inspecting land for building purposes is to obtain a property survey. A walk around the property, survey in hand, will give you an idea of the suitability of the lot for your particular building purpose. Befriending a local who lives in the area is also a good idea. He will likely be happy to give you a little inside information about the land you are considering. Inspection of the property should include:
1.) Looking for signs that utilities, such as gas and electric are already on or near the property. If they are not, a substantial amount of money could be required to obtain them.
2.) A visual survey of geographical features that may either help or hinder your endeavor, or that may need to be altered
3.) An estimation of whether you will need to create necessary amenities, such as septic or water systems
Your available budget should include the costs of preparing the land, in addition to the cost of the structures to be built.
The next stop is the courthouse, where you can determine whether the parcel:
Is heavily taxed
Is subject to restrictive covenants
Is in a flood zone
Requires or has easements to other properties
The assessor's office can also apprise you of the amounts previous owners paid for the land.