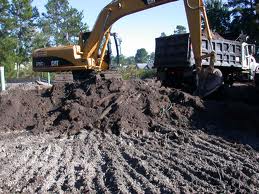 Excavation is the process of digging up the ground for a foundation or repair, typically in construction projects. The top reasons for excavations are familiar to a lot of people, especially people who had a lot of building projects completed on their property. The most common reason for an excavation is to prepare a space for the foundation of a new home. The excavation process is the first step in preparing a lot for construction, and professional excavation is needed to make sure the ground is strong enough for the home.
The second most common reason an excavation might be needed is for a foundation repair. Quite often, after a home has been built, there are issues with a home's foundation. If the foundation on a home begins to sink, a foundation repair company will use excavation to get underneath the house and place supports below the foundation. This process is known as piering.
The third most common reason someone may need to use an excavation service is to further develop an undeveloped property. Excavation is used in the process of digging a well for water on properties that don't have access to a main water source. Through the process of excavation, a property owner can access water and have it for a new home or to feed crops or animals.
Excavation is used in a variety of other ways, including to repair and provide support for bridge beams and for other large structures. Professional excavation plays a major role in the infrastructure and building of any community.