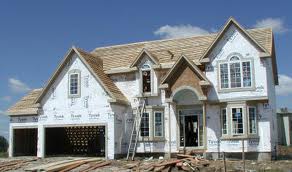 When you make the decision to build a new home rather then buying a home that already exists, there are some keys to choosing the land for your new construction.
Budget
When you are buying land to build a new home on, you will need to make sure that you take into account the cost of the land as well as what it will cost to build the home. The cost of both of these combined will need to be within your budget.
Location
You will want to make a decision on where you would like to live and find an open lot within that area. Things to consider is distance to work and whether you would like to live within or outside of the city limits. If you have children, then you may want to consider where the closest park is along with a good school.
Zoning Regulations
The majority of suburban areas have regulations that state what type of structure can be built, what the size of the building can be, and what type of materials can be used for the exterior of the building.
Public Utility Services
If the land you are looking to purchase is outside of the city limits, then you will need to determine whether or not public utility services are set up. If they are not, you will need to take into consideration the cost that is associated with bringing the services out to the location.
Proposed Development
For those looking for a quiet area outside of the city limits, it is important to check with local planning and zoning boards. They will be able to tell you whether or not there are future plans for development in the area you are looking to build in. Future development could turn your quiet country area into a busy addition to the city.
Keeping these keys to choosing land for new construction in mind will help ensure you find the right piece of land for you.