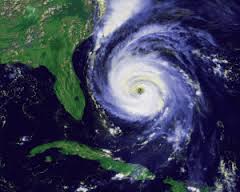 As hurricane season approaches, it is important that you have taken the necessary precautions to keep you home safe. Preparing for hurricane season is one of the most important things you can do for your family.
Major hurricanes can cause catastrophic damage to your home. Aside from torrential rain and wind, hurricanes often produce powerful tornadoes, causing major damage to home and property. It is vitally important to prepare your home and family for the possibility of a hurricane.
Tips For Preparing For Hurricane Season
1. If you do not have a generator, consider investing in one this hurricane season. With a generator, you can keep major appliances and a few small electronics running during a power outage. For those requiring medication that needs to remain cool, this could be a life-saving investment.
2. Secure outdoor furniture and trim long tree branches. These items can easily be thrown dangerously towards your home or others in a wind storm.
3. Board the windows with number two plywood to prevent shattered windows.
4. Protect important documents. Gather documents such as birth certificates, deeds, insurance papers, and marriage licenses in a plastic bag and keep it with you at all times.
5. Be ready to evacuate. Know the evacuation routes and if roads will be closed. Keep a map in the car, make sure to have a full tank of gas, and make hotel reservations promptly.
6. Be sure to have a supply of non-perishable food. If you are going to ride out a storm at home, be sure you have a good supply of canned goods, bottled water, and baby food. Also, be sure to have batteries for flashlights and a first aid kit available.
7. Prepare a list of important phone numbers, such as doctors, hospitals, pharmacies, police, and radio stations.
"LIKE" OUR FACEBOOK PAGE AND STAY CONNECTED!  TAKE NOTE OF OUR CONTACT INFORMATION, WE'LL BE THERE FOR YOU IF YOU NEED US!