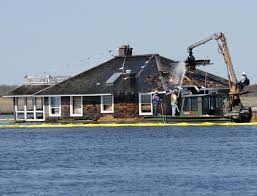 People often see a seemingly perfect house sitting there one day and demolished the next. They often ask themselves why a homeowner would destroy a perfectly good building. Here are five reasons for home demolition projects.
Old: Some people must demolish the house when it is too old. When owning an ancient house, it may not be financially viable to fix the problems.
Land: In some areas, it is difficult for a buyer to find any land to build a home. For example, in beach areas, wealthy people often by old buildings and destroy them to build a mansion. In most wealthy areas, this is the greatest reason for residential demolition.
Infestation: When a homeowner cannot control an animal infestation, he or she may resort to demolition. While this is an extreme example, it is necessary when the problem is out of control.
Dangerous: Some buildings are inherently unsafe. While some problems are fixable, it is often too costly to repair an unstable foundation.
Local governments: Some homeowners opt to do a partial demolition on their residence. They do this for strategic reasons. Often local governments will not allow a person to demolish their entire house due to local regulations. This is a drastic step that wealthy people take when they want to stay within the bounds of laws.
Fortunately, a homeowner can prevent his or her residence from becoming one of the many problem houses. When staying up-to-date and modernizing the house, a property owner should not have to destroy his or her home.