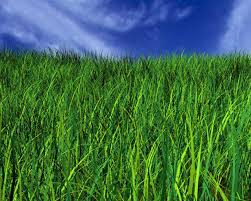 Florida's summer heat can wreak havoc on your lawn by turning even well-maintained grass dry and brown. Dried out grass can also be fire hazard, and keeping your lawn properly hydrated is the main way to combat this problem. Here are three tips for summer lawn care that will keep your grass green and lush even during droughts.
1. Water your lawn in the morning
Turning your sprinklers on before dawn is ideal, so aim for between 4 and 6 am. The water will add to the natural morning dew that helps keep your grass hydrated. If the sound of your sprinklers wakes you up, you can delay it for a few hours, but 8 am is the absolute latest time you should begin. Watering later in the day will cause much of the water to evaporate in the sun's heat. Turning the sprinklers on at night, meanwhile, can cause the growth of fungus and mold because the grass will not have enough time to dry out.
2. Don't over water it
Over watering grass in one of the major mistakes people make in maintaining a healthy lawn. Watering the grass every day can promote the growth of fungus. On average, watering should be done every other day. This frequency will allow adequate time for your grass to absorb the water into its roots.
3. Keep grass the right length
When you cut your grass, aim for the blades to be 1-3 inches in length. If you cut it too short, the roots will be overexposed to the sun and dry out. You want to maintain some length to provide shade and keep the soil moist. Keep the blades of your mower sharp to avoid tearing the grass.