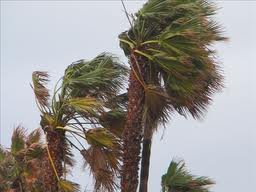 Even if your house survives a hurricane or severe storm without damage, your trees may not be so lucky. You may be able to safely trim, remove, or replant damaged trees, but proceed with caution! Damaged trees can be dangerous, and limbs may be weaker than they appear.
First, do a thorough assessment of your land, without touching anything. Check for hanging limbs in each tree, and avoid walking under them. If ANY tree or limb is touching a downed electrical wire, call 911 and ensure that family members and neighbors do not touch the wire or tree until professionals arrive.
A tree may need to be removed entirely if the major branches are broken off, the trunk is split, or more than half of the smaller branches and leaves are gone. These injuries make it hard for a tree to recover. If you decide that a tree needs to be removed, call a qualified arborist to do the job unless you are experienced at tree removal.
After taking stock of your storm-damaged trees, make a plan for any trees with a good chance of survival. Remove smaller broken limbs and prune or trim back broken branches. You can help the tree repair torn bark by trimming carefully around the jagged edges. This keeps insects out and allows smooth bark to grow over more quickly.
If you have palm trees, you may have to remove dead or damaged palm fronds after a storm. This may require climbing the tree. Be careful not to damage the trunk, and call an expert if you aren't confident about your climbing abilities. Hold the damaged frond out straight and cut through close to the tree with a knife or small saw.
Trees are resilient, and like you, they will recover from the storm!