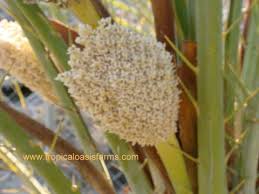 Many allergens are natural substances produced by trees, flowers, and other plants. You shouldn't have to avoid the great outdoors just to reduce your allergy problems. Substances like oils and pollens can trigger severe allergic reactions or asthma attacks. While medicines are certainly effective, one unusual approach to allergen control is proper tree trimming.
A cause of many allergy effects in the springtime is windborne pollen, produced by male trees. Trees like pines, firs, and other conifers, in particular, produce large amounts of tiny pollen that cause sneezing, wheezing, and coughing. One solution is to trim the parts of the tree involved in pollen production in late winter or early spring. As new growth appears on the tree, it can be clipped to avoid pollen production.
Another way proper tree trimming can help reduce allergy effects is simply through vegetation control. Oils produced by some trees, especially conifers, cause rashes and itching in some people, as well as respiratory allergy effects. These trees need to be properly trimmed back from walkways, doors, patios, and other outdoor areas.
Contact a professional, bonded tree trimming service in your area to help reduce allergy effects trees may be having on your family.