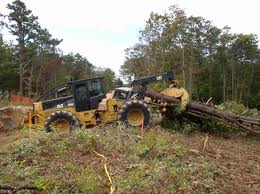 When you need something done to the ground, you're more than likely going to call an excavation company. These are companies that have the heavy equipment necessary to dig, move, and relocate dirt to achieve certain outcomes.
Digging
One of the most common things people need an excavation company for is to dig. This may be using a backhoe to dig a trench for wires or pipes, or digging out a large and precise area so that a home or other building's foundation can be put down.
Digging is generally required no matter what kind of construction project is going on, since the ground under the foundation needs to be level and firm.
Dirt Moving and Removal
Once the digging has been completed, the excavation company will likely need to remove or at least relocate the dirt that was dug up. Sometimes this dirt will be used to level other spots on the jobsite, but other times it just needs to be removed altogether.
Repairs
While excavation companies are generally called in for new construction, they are also often called in for repair work. If a road, driveway, or patio needs to be removed due to damage, professional excavators are often the ones to call. They can also usually help with damaged septic tanks and other sewage problems, depending on the company.
Basically, anything having to do with digging or dirt work should be left in the capable hands of a professional excavation company. They can make sure that the job is done quickly, safely, and to the precise standards that it requires, whether it is residential or commercial work.