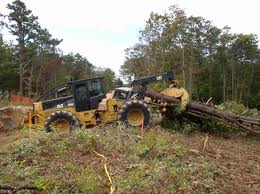 We are no longer pioneers who can find a nice spot, clear some trees and build a house. No, there is preparation that must be done before you can build your dream house.
One is picking the right company for land clearing. There are some steps a landowner can take to make a good decision on land clearing.
First, know your land. You should arrange for someone to survey it to make sure of its boundaries and topography. This will help when you interview land clearing companies because some land may have unique topography that requires special equipment.
Second, get to know your permitting offices. Ask about land clearing service requirements and who holds the permits.
Now, look for a good land clearing company. Don't limit yourself to Internet research. Look in the yellow business directory too. Another good resource is the local chamber of commerce. They have lists of chamber members specializing in various areas.
Interviewing a company about their business is the toughest part of any deal. It's the time when you are trying to gauge their trustworthiness and dependability. There are some signs to look for that will indicate how they will be on the job.
For instance, if company officials are late or don't call you back within 24 hours, you might want to look elsewhere. They are either too busy with other work to give attention to your business or are disorganized.
Ask company officials if they have access to special equipment and how long it will take them to complete the job. Ask if they have that put into a written contract and have the contract looked over by an attorney before signing.
These steps will help guarantee that your rights are protected and the job gets done.