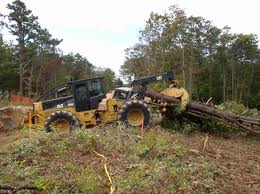 Excavation is performed for a variety of purposes, but one of the instances in which it is most likely to take place is during a construction project. There are several different techniques that are used to excavate land, and the type chosen depends on the kind of site being excavated.
One form of this is horizontal excavation. This kind of excavation is used when the structure needs to be maintained. The machine used for excavating is operated using a horizontal motion.
In the case of vertical excavation, the excavator is used to remove the layers of earth one by one. Many times this creates a vertical column of layers of soil or sediment that are visible. This kind of excavation is used to minimize the surface area disturbed, especially if it is in an area with many commercial buildings or residential properties.
When there is a need to dig deep into the earth and also have an expansive, horizontal excavation, a mix of the horizontal and vertical techniques is used. This is known as hybrid excavation.
Another type of excavation is known as step trenching. A deep trench is dug, with steps formed.
When doing excavations, a cofferdam can be constructed as well, which is a structure for water retention that holds water while the soil is dried. When moisture affecting the site has the potential to cause the collapse of the walls, this is a common technique. A specific form of this involves the use of sheet piles and braces, which forms a kind of box structure that prevents collapse of the site.