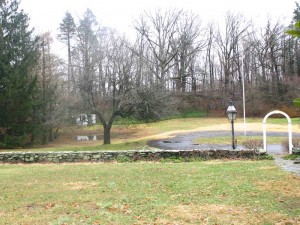 Those that own a home know the importance of upkeep, maintenance and even insurance in order to protect the home and keep it in good shape. However, a common issue that is often overlooked is land drainage. Improper drainage cannot only be a hassle to the homeowner, but it can also cause some very costly problems if not dealt with promptly.
Foundation Damages
What many homeowners are often unaware of is that improper drainage can damage the structures of the home, namely the foundation. As water pools underneath this type of surface it can cause shifting and cracks, which can lead to costly repairs. It is often much more affordable to correct a land drainage problem before structural damages occur.
Flooded Basements
The homeowner that cannot figure out why his basement continues to flood may very well have a land drainage issue. As a matter of fact, one of the most common causes of this particular problem is due to inadequate draining. Without addressing the problem, the basement will continue to flood, irregardless of the efforts of the homeowner.
Dangerous Conditions
Personal safety is also another important consideration. When water pools in a specific area, this can be potentially dangerous, especially during the winter months. Not only can this lead to burst pipes but slips and trips as conditions become icy.
Other Important Considerations
These are just a few of the problems that can be caused by improper land drainage. Contrary to popular belief, these things typically are not minor cosmetic issues. Some homeowners may neglect to have the land properly drained or put it off as an unnecessary expense that can wait. However, this can lead to spending substantially more in the future.