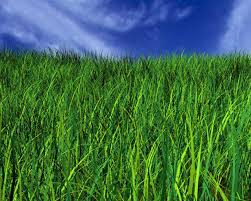 In the fall, leaves are a major topic. A scenic drive through the mountains can provide a spectacular show of nature's colors. Beautiful in their transformation; golden leaves dripping from the trees, reds on fire in contrast to the sky, muted browns reminding us of the changing, highly anticipated shift to cooler weather. But, then they fall… And just become more yard work.
Business Owners and Property Managers know that having poorly maintained grounds looks terribly unprofessional. Home Owners Associations are responsible for making sure the community grounds are well maintained, and home owners want to enjoy the cooler weather and the holidays without worrying about keeping their landscapes maintained.
This month, while wrapping up aeration and over seeding service requests, gathering tons and tons of leaves your lawn maintenance provider should also be planning and scheduling services to improve your landscape curb appeal for the winter season and to prepare landscape beds and turf for the coming spring.
Winterizing your Landscape
Irrigation Systems: At this time of year, irrigation system shut downs are particularly important as winter approaches with its possibility of freezing temperatures. Here in Greenville, SC, we have relatively mild winters, but routinely temperatures dip below freezing.
Shutting the system down to prevent damage to pipes and other components is a priority in mid to late fall to avoid costly repairs. Another very important consideration is safety. Systems left on when temperatures dip below freezing may present conditions that allow ice to form on sidewalks, walkways and streets. An unexpected sheet of ice can be quite a surprise for drivers and pedestrians.
If fall annuals or new landscaping materials were recently installed it may be necessary to leave zones servicing the newly planted beds on for a longer period of time until plants become acclimated but other zones can be turned off. This is something that should be evaluated on a case by case basis.
Mulching: Another Winterization Service is Mulching of beds. A layer of mulch is important for the protection of plant materials and to provide a tidy appearance during the cold, barren winter months. Whether you prefer to use pine straw, color enhanced mulch or mulch natural in color a great time to put an application down is after the majority of leaves fall so you have that fresh curb appeal for the holiday season.
Although some clients prefer mulch materials applied in late winter or early spring many request mulch or pine straw before the holiday season begins. Be wary of mulching too early, it's impossible to remove every dropped leaf from a fresh pine straw application. We favor applying as leaf season comes to a close. Your Lawn Maintenance company should work with their clients to schedule mulch and other services to suit their schedules and budgets.
Turf Applications: Depending on the species of turf grass at your property and the maintenance plan chosen winter fertilization applications and pre-emergent weed control applications may be in order. Composition and application times vary depending on your lawns condition and species.
Now is a great time to get started with a service plan that takes care of your landscape requirements year round.