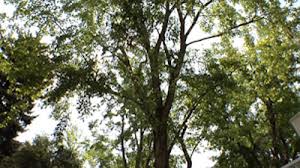 Trees are an important, and often expensive, element of a homeowner's landscape. Trimming your trees at the incorrect time of year could result in significant damage or even the death of your plants. Many homeowners choose to prune their trees in winter. Depending on the type of trees you have in your landscape, this may be the worst thing you can do.
Trimming trees in winter is a complex issue. This is the time of year where most trees are dormant. This essentially means they are asleep and will remain unaffected by a light trimming. This is not the case for every tree. Any tree that blooms in the spring has already formed buds deep inside that will burst forth as flowers once the temperatures began to rise. Trimming these trees will remove these flower buds, and your tree will be a sad mess in the spring.
Trees that do not bloom in spring are best trimmed in winter. The dormant state they are in makes it the perfect time to sneak in and remove unwanted growth and shape the plant. Be sure not to overdo it. Trim lightly in the middle of winter, and clean up anything you missed in the early spring. In order for the plant to stay healthy, you should never trim back more than two-thirds in any given season.
While these rules for trimming are hard and fast for most occasions, there is an exception to the rule. Trees that have developed diseases must be immediately cared for. You always want to remove all dead and diseased areas of the tree as soon as possible to prevent the disease from spreading to the rest of the tree or nearby plants.