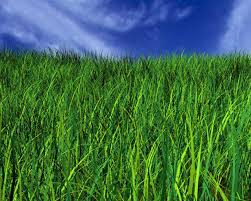 Whether you've bought a new home or you're replacing portions of a patchy or worn out lawn, choosing the right sod is critical. There are a few important factors to consider when deciding which type of sod is best for your lawn. Will the sod be planted in full sun or under lots of shade? Will there be a lot of traffic over the area? What kind of climate your area has is probably the main factor when choosing sod for any lawn.
Cool season sod grasses do well in the northern climates. Kentucky bluegrass and perennial ryegrass are two of the most popular types. These normally do most of their growing in the spring and the fall. These types may turn brown during an exceptionally hot summer. The ryegrass is drought resistant and can stand high amounts of traffic while the bluegrass has a finer texture and may not stand up to drought and traffic quite as well.
In warmer climates Bermuda, St. Augustine, and Centipede all do well. These types of grasses will go dormant during the cooler season and then grow again during the summer. Bermuda grass can withstand high traffic while St. Augustine, and especially Centipede, will not hold up as well. Centipede and St. Augustine can handle a fair amount of shade. Bermuda does well in sunny areas with lots of water.
If you're unsure what type of sod to put in your lawn, there are a few safe choices that grow well almost anywhere. Bahia is a type that grows well in sandy ground as well as other less than ideal soils. Centipede grows well in warm climates and requires only occasional mowing.