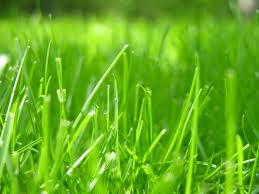 Your lawn is an extension of your home, creating a front door aesthetic that appeals to visitors and potential buyers. When your grass is neglected, it shows its stress through brown patches, dead areas and overall thinning. To cultivate a new lawn, or rejuvenate an existing turf, you typically choose between sod or seed.
Instant Lawn
Seeding a lawn takes time for the grass to fill in the area. Some grass species take as long as one or two months to fully form seedlings. Instead of seeding, many homeowners turn to sod as a rapid way to establish a lawn. Sod comes in square sections, housing a thin layer of soil and grass that is about 18 months old. You simply lay the sod on the bare soil and water it in. With consistent care, sod creates an instant lawn within a few weeks. If winter is approaching, or an impending sale, sod is a smart way to brighten your yard.
Seeding For Patches
Sod can be expensive, however, and you may have a lawn that simply has some bare patches.
As spring arrives, seed your patches and water them generously. With long, warm spring days, seeds germinate quickly to fill in patchy lawns. You save considerable money with seeds, allowing you to use that money for other garden necessities.
Customized Species Mixture
Although sod is often a mixture of different grass species to give you a green lawn year-round, seeding your turf allows you to control the exact ratios of grass species. From St. Augustine to fescue grasses, you can select your favorite grass seeds to spread across your yard. You'll have a distinct lawn that captures your eye, as well as buyers' attention during open houses.
Take a look at your turf, and decide on the best grass choice for your personal taste. Both seeding and sod allow you to cultivate a gorgeous lawn with proper care.