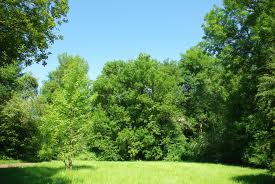 Safeguarding your trees from common diseases should not be chore. Careful maintenance should go a long way in keeping you from having a major difficulty later on. There are many diseases that are region and tree specific. Identify the trees on your property and perform some simple research. Consult with a professional arborist if you have unanswered questions. You shouldn't have to be spending your time doing major research on protecting your trees but an ounce of protection is worth a pound of cure.
If you have many trees on your property you should start with an inspection of those trees. If you have any dead or dying trees there is a chance that they have been diseased for a period of time. You should have those trees removed and hauled away. Do not consider wood chipping your diseased remnants as the malady could still spread to your other trees.
Pruning your trees is important as well. The best time to prune most trees is when they are dormant in the late winter and early spring. Avoid pruning trees after they have started growing leaves or when the leaves are falling in the fall. Certain trees will weep sap that may attract unwanted insects to your trees. Removal of dead branches and twigs will go a long way in keeping your trees healthy.
Many of the threats to your trees come from fungus and insect infestation. Defend your trees from these funguses and pests by spraying them with fungicides and pesticides. If you are uncomfortable treating your trees with these products then consult a professional arborist.