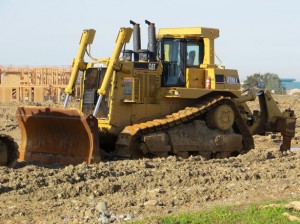 If you have recently purchased a property and want to build a home on it, one of the most important things you'll need to do is to have land clearing done by the experts. This ensures that you have more than enough room so that the home can be built with ease. You will find that clearing your land is the most important part of building a home on a piece of property. There are three main tips you need to take into consideration when you need to get this type of work done.
The first tip is that you should hire the experts to clear the land for you. The truth of the matter is that land clearing can be difficult if it is not done correctly and if there are a lot of trees that need to be cleared. The experts will be able to get this type of work done for you in a timely fashion.
The next tip is that you should be aware of what is on the property. Large boulders that go very deep into the ground may take more time to clear than anything else. Knowing the property and what debris and obstacles are on it will help you to have it cleared more easily.
The third and final tip for land clearing is that you want to ensure that enough of the land is cleared to make room for the home. Be sure to have a blueprint of what you need so that you know how large the home is going to be and how many acres of land need to be cleared. You can choose to clear the entire land of trees or work around it by knowing exactly how much space you are going to need in order to have the home built.