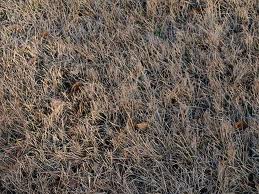 A homeowner's lawn is often a source of pride and joy. You work at it diligently to keep it alive and beautiful. Unfortunately, harsh winter weather often comes along and does its best to undo all the good work you have done for your lawn. There are a few things you can do to help your lawn revive after a rough winter.
1. Give Nourishment
You can purchase lawn food that is specifically made to help revitalize your lawn after the winter months. Be sure to read the packaging and get the one that is best suited for your particular type of grass.
2. Mow Gently
When the grass begins growing again to the point it is time to mow, you should set your mower blades to a higher height in order to only cut the top of the grass. This allows the root of the grass to get a good hold and grow properly. After the first few mows of the new season, you can resume mowing normally.
3. Offer Some New Seed
A really harsh winter may have caused your lawn to become thin. If you see thin or bare patches, consider buying some extra seed for those areas. Just mix the new seeds with some extra soil and water, and you should soon see new growth.
4. Remove Those Weeds
If the weeds have taken over your lawn during the winter months, then it is time to send them on their way. Purchase an appropriate weed killer for your type of grass, and use a rake to remove the weeds as soon as they have died.
Your lawn gives onlookers the very first impression of your home, so use these tips to keep your lawn in excellent condition. Take good care of your lawn, and it will give you a lovely spot for your children to play and to entertain your family and friends.