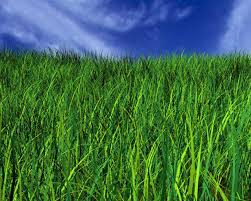 Laying sod can be a real chore, but these tips can help minimize the difficulty for anyone undertaking the task.
Be Prepared – Tools
Have all the tools you need readily available when you begin the job, including a good pair of gloves, sod-cutting knife, spreader, and a heavy-duty rake. If you are removing grass and weeds, have a sod-cutter for that and consider renting a small tiller.
Prepare the Soil Ahead of Time
This includes putting that tiller to work and removing any debris from the work area, including small – medium rocks and stones that will impair growth and good root formation. Properly prepared soil is a necessity!
Fertilizer and Amendments
To get the grass to take to the soil and thrive, consider adding nutrients to the soil beforehand, including fertilizer, compost, or other treatments designed to give your new plants a sporting chance. If you have children or outdoor pets, consider choosing from the many safe and/or organic options, including compost.
Location
Have the pallets or rolls delivered or unloaded as close to the work area as possible. This can save considerable time and energy in terms of moving the sod-rolls or squares piecemeal.
Allot Enough Time
For many people, this job must be spread across to weekends: one weekend for the prep work and another for laying the sod. Trying to do it all in a single weekend may not give the desired quality of work and results.
Ask for Help
Laying sod is not typically a one-person job, although it can be done. Instead, consider asking friends or family for assistance with the project, especially the time-consuming step of laying the grass itself. If this isn't an option, consider getting an estimate from a local landscaping company.
Overall, this is a project that leaves many people tired, but pleased with their work, yielding a lawn that can be maintained and enjoyed for many years to come, while also adding substantial curb appeal to the home.