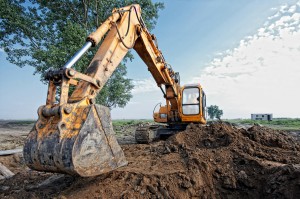 If you are about to dig into a project at home that deals with excavation, be sure you have a good understanding of what it is all about. People will often try the do-it-yourself approach and end up with more headaches than they started with. When in doubt, turn to the professionals. Here are some basic tips about excavation.
Excavation is Dangerous
Before tackling that excavation process, be aware of the dangers involved. When digging a man-made depression, trench in the ground, or forming a cavity, it involves shifting the earth. One mistake and you can find yourself trapped under the crushing weight of the soil. You need to have the proper equipment and know the best approach in order to avoid danger to yourself and others. You also don't want to disturb the surroundings. Trench collapses and falls can be deadly.
The First Order of Business is Protection
When doing excavation, it is important to put protective systems into place. This can involve a type of aluminum support or sloping, in which the trench wall is cut in such a way that it creates an angle, avoiding too much pressure on the trench. You need to be aware of the presence of water in the soil, what type of soil it is, if there are any other activities going on in the area that could disturb the soil, and if weather will be a factor.
Turn to a Professional
When in doubt, turn to a professional to give you advice about your excavation project, the proper steps to take, and what equipment is needed. If you do not have the skills and knowledge to do the job safely, there's no shame in hiring an excavation service to get the job done for you.