When it comes to clearing land, there are several different factors to consider before starting the project. These factors are frequently asked questions regarding the subject.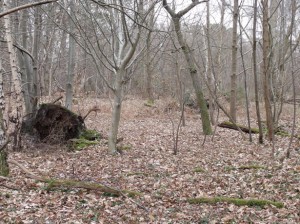 What Is The Best Land Clearing Method?
Personal preference has a lot to do with the best method of land clearing. 'Pile and burn' land clearing is a more traditional way of land clearing while mulch clearing is a more up to date process that is extremely environmentally friendly. Land development burning is a relatively easy process for clearing the land as well, and selective clearing allows owners to be selective in the clearing process.
What Is Mulch Clearing?
Mulch clearing is a relatively new process of land clearing that is less damaging to the land. Mulch clearing helps avoid issues with land erosion that are commonly associated with other types of land clearing.
Is There A Burning Option For Clearing Land?
There is an option of burning to clear land. This type of burning is called land development burning. Land development burning is a structured, contained fire to rid land of vegetation.
What Is Allowed To Be Burned When Using Land Development Burning?
The only content allowed to be burned using land development burning is vegetation that has grown on the land.
What Is The Process Called Selective Clearing?
Selective clearing is a land clearing process that allows the owner of the property to determine what types of trees are cleared and what types of trees are not cleared. This makes developing land much easier in the case that the owner wants some trees left on the property.
What Is The Pile And Leave Process?
Pile and leave is the process of clearing the land, pushing the debris into a pile, and leaving it on the land. The pile does save some habitat for wildlife, however, the pile is an eyesore for landowners.
Does Land Clearing Require Permits?
In some cases land clearing does require permits. The types of permits can vary by the allowance to actually clear the land all the way to the meth.