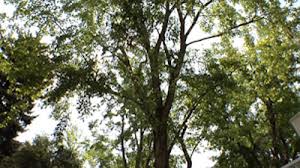 When a tree has to be removed from your property, there is bound to be issues that crop up and make your life more difficult. However, if you are prepared, you'll be able to take on any troubles that come your way.
Make it Manageable
Whether a tree has fallen or you have brought it down yourself, take a big problem and break it into little pieces. Cut the limbs and trunk into smaller chunks that will be easier to cart out. Make sure you have plenty of help and try not to hurt yourself.
Know What You're Doing
If you are taking a tree down, be sure you know what you are doing. Give yourself plenty of space, have an understanding of which way the tree should fall, and cut it in the proper place. If you don't have the equipment or the know-how, hire a professional tree removal service.
Get Rid of Your Stump
You won't want to leave a stump behind. You can rent a stump grinder or use a backhoe to pull your stump out. You'll want to fill in the hole with soil when you are done and seed the area to promote grass growth.
Consider Renting a Chipper
You can send your tree through a chipper, rather than lug it away. Your chips can then be used as mulch to be placed around your landscaping trees, shrubs, pathway, and garden to keep back the weeds.
Advertise that You Have Wood Available
You can spare yourself the trouble of getting rid of the wood when you advertise. You're sure to find someone who can use the wood from your yard.
Turn to the Professionals
Get rid of all of your headaches by calling in the experts!