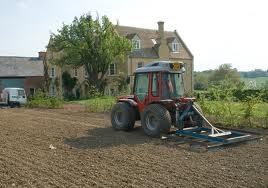 When you buy land, it must be excavated to make it more functional and appropriate for your uses. Roads are necessary for bringing in equipment, and you may need larger spaces cleared for building structures or engaging in other activities. Here is what you should know about land clearing if you're considering investing in unimproved lots.
Removal of Debris
Brush, stones, trees, stumps and other obstacles crowd the land and make even level areas unusable. With land clearing, all of the debris is removed to open up space and make the land ready for construction or other development. The lumber can be dried and used as firewood for your own use, or you can sell the lumber to help offset expenses. Rocks can sometimes be sold, and other debris will have to be disposed of by the clearing company or in another area of the property.
Excavation and Heavy Digging
After the land is cleared, it may need to be excavated. Professionals use heavy equipment to excavate basements, crawlspaces and foundations for slabs. Excavation is necessary for any structure that will require footers. Land can be excavated on almost any level ranging from a small home to a massive skyscraper. Professional companies can haul away the dirt that is dug out. If you're doing a smaller excavation project on your own, such as for a pool, then you might be able to offer the fill dirt to people who are trying to fill in old ponds or level out their yards.
Before deciding if you will handle the excavation and clearing on your own, consider the time involved and the disposal challenges. Part of the fee for professionals includes the cost of disposal. Experienced companies also have heavy equipment that makes the process faster and safer. If you're going to attempt to do this work on your own, consider renting equipment, and make arrangements for disposal ahead of time to avoid complications.