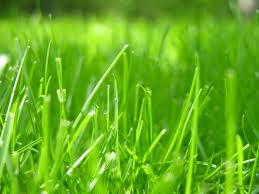 Sod, or turf, is extremely versatile and can be used everywhere from golf courses to lawns. There are a lot of facts about sod:
1. Sod traps dust and dirt that pollutes the air we breathe.
2. In summer, sod lawns can be 30 degrees cooler than asphalt and 14 degrees cooler than bare soil.
3. The water use rate of sod is lower than most other plants and trees.
4. 2500 square feet of sod will release enough oxygen for a family of four.
5. Sod can be installed almost any time of the year, even winter in milder climates.
6. Sod takes root better than grass seed.
7. Sod eliminates the need to pull weeds.
8. Sod looks lush and green from the first day, alleviating the 2-3 week germination and growth time of seeded lawns.
9. Sod can be used to build sod houses and keeps heat in during winter and out during summer.
10. Most anybody who can understand that the green side goes up can install sod.
11. Sod increases property value by giving the home a well-cared for look.
12. Sod can be cut to match any size lawn and easily shape around any landscaping features.
13. Upon installation, sod is fully mature and immediately begins controlling erosion.
14. Sod eliminates bald spots from patchy seed growth, filling all parts of the lawn equally.
15. Sod allows for light lawn use immediately. A seeded lawn must be left alone for 3-4 weeks during germination.
16. Sod lawns reduce water usage requiring less water than a seeded lawn and dry out less quickly.
17. Sod can be used to replace an entire lawn or to fill bald or dead spots within an existing lawn.
18. Sod can eliminate insect problems associated with seeded lawns.
19. Sod is a natural water filter and purifies water that passes through its roots.
20. Sod has a higher uniformity of coverage. Seeded lawns may need reseeding in some areas to obtain uniformity.
References
Green Valley Turf Co. – http://gvt.net/resources/benefits-of-sod
Interesting Facts About Sod – http://southernsodservices.com/blog/2012/01/31/interesting-facts-about-sod/
Kogelmann's Creek-Side Sod Farm: Facts – http://www.creeksidesodfarm.com/facts.htm
Living in a Sod House – http://www.nebraskastudies.org/0500/frameset_reset.html?http://www.nebraskastudies.org/0500/stories/0501_0109.html
Northern Hills Sod Farm; LLC – http://www.northernhillssodfarm.com/Sod_Facts.html
P&L Landscaping – http://www.pllandscaping.com/residential-services/new-lawn-maintenance/sod-installation/
The Turf Blog – http://www.modernturf.com/modern-turf-news/the-3-best-things-about-sod-landscaping-for-landscapers
What is Sod? – http://www.sodprices.com/what-is-sod/