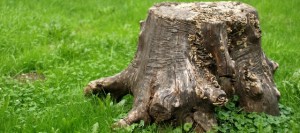 Do you need to remove dead or damaged trees from your property? Don't try to do it yourself. You could be putting yourself, your home and family and your wallet in jeopardy.
Less Risk Of Damage To Your House Or Personal Property
Felling a tree involves a lot more than simply cutting or chopping the base until it falls. The wind, lean of the tree and surrounding buildings must all be taken into consideration before making the first cut. Failure to account for all three can send the tree into your house or garage, causing thousands of dollars in damage. Professional tree removers are experienced and will thoroughly assess the tree and all the possible variables before making the first cut.
Personal Safety
Professional tree trimmers and removers have the proper safety equipment to climb trees and the tools to safely cut down the tree, and many tree trimmers do not start at the base. Instead, they climb the tree using ropes, pulleys and ladders or bucket lifts and start removing large branches from the tree first. Once most of the branches have been felled, they start cutting the tree from the top down.
A homeowner does not have the proper safety equipment or knowledge to climb a tree and start cutting branches with a chainsaw, which could lead to falls, severe injuries and/or death.
Cost
Hiring a professional tree removal service is cheaper than buying all the saws, axes, ladders and safety equipment you'd need to chop down the dead tree, and that doesn't include removal and disposal of the branches and trunk pieces. Hiring a professional guarantees that the tree will be cut down and chipped into mulch onsite or removed from your property for less than the cost of buying your own equipment.