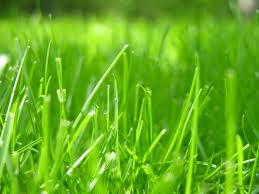 As a home gardener, you will be responsible for certain tasks to keep your lawn in tip-top shape. This is especially the case in the summer, when the weather grows even hotter and drier. The lawn is under more stress in the summer due to extreme heat and times of drought, so you will have different responsibilities toward keeping it healthy. Here are the essential tasks for managing your lawn during the summer.
Watering
Of course, watering is a must. You will want to administer at least one inch of water each week and even more if the heat is extreme. It is best to water your lawn during the early morning hours between four and seven. Watering at least an inch per week during these early hours will ensure that the roots of your grass will be adequately moist to survive the summer.
Weeding
Controlling weeds is always important, but it is even more so during the summer. Eliminating weeds as soon as you see them will prevent them from spreading and doing harm to your lawn. Look out for patchy bits of lawn or roots that appear unhealthy and remove them.
Mowing
Mow your lawn more often than usual during the summer. Two times per week might be necessary depending on the weather conditions in your region. It is best to keep your grass taller so that the roots will be deeper and healthier as well as better able to tolerate drought. The longer grasses also help to prevent growth of weeds.
Fertilizing
The best time to fertilize your lawn during the summer is in June. Administering fertilizer after mowing is also the best course of action because the grass will be dry. You will also have to choose the appropriate type of fertilizer for your particular soil, which requires a soil analysis to determine.
General Maintenance
Regular maintenance of your lawn is also a must during the summer. Clean up any debris or fallen leaves and aerate your lawn when necessary. Keeping the landscape clean will ensure that your lawn stays absolutely beautiful and healthy.