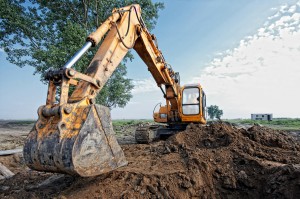 Often, when owning a piece of property for a business or a home site, it's necessary to excavate the land to finish a project. While true, it's not always necessary, and a home or business owner needs to consider his or her situation and proceed wisely. With this in mind, here are three times a home excavation is needed.
Vegetation: When there is vegetation in the way, a homeowner will need to hire a professional to clean up the site and remove the trees or shrubs. Not only that, when clearing the site for a new house, it's necessary for the professional excavator to remove the roots. Otherwise, if a homeowner leaves this intact, he or she will deal with problems later when the roots break through the cement.
Unstable ground: Other times, a home or business owner will want to build a place on unstable ground. Often, this happens in busy cities where there isn't much free room to put in a new structure. To start, one will need to hire a surveyor who can look at the situation and determine the best course of action. Then, one can proceed and hire an excavator who can level out the lot and make it possible to put up the new structure.
City requires it: In some areas, the city will require a builder to excavate the land. While not always the case, it's something that many must deal with. Not only will the landowner need to hire a professional, but he or she will need the city to inspect the site and ensure the work is done properly.
It's common for landowners to hire an excavator to help with the process. Luckily, when finding a qualified one, a homeowner can ensure his or her house is set up the way he or she wants.