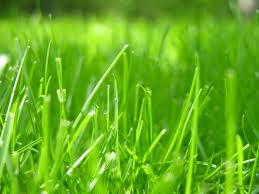 If you recently improved your landscape and had sod laid down, you now need to know how to take care of it. Sod can be finicky and will need extra attention when you first have it installed. Lawn maintenance is important to keep your yard green and beautiful. Without the proper maintenance for your sod, you will end up with brown spots, dead grass, and more.
Water Your Yard
Many homeowners do not necessarily understand the importance of watering their grass. A sprinkler system can help you keep your lawn properly watered; however, if you do not have one, you should manually water your yard.
If your grass is not getting enough water, it will die and you may notice brown patches start to form. It is hard to undue the process once it has already been started and you may need to get more new sod. To avoid this, you can water your yard up to 20 minutes, twice a day for the first two weeks after installation. After the first two weeks, it is important to increase watering time and decrease how many times you water.
Fertilize Your Sod
It is important to keep your yard fertilized. Once the sod has been placed, it will be fertilized and then you will need to follow up with it. The fertilizer provides the essential nutrients that your grass and soil need to grow. Once your grass is growing properly and is healthy, fertilizing can typically be done once a month.
Additional Maintenance
You want to make sure that you are controlling any weeds that sprout in your yard. You should hand pick any that you see and you can also use an herbicide to remove any of them that are small or reoccurring.
Keep your yard mowed and never allow it to grow out of control. A healthy lawn should be cut regularly once the blades of grass hit three inches.
Enjoy Your Lawn
You can decorate your yard and enjoy your beautiful, green lawn. Proper lawn maintenance is important for the health of your yard and without it, you will notice your grass dies off and does not stay rich and colorful.