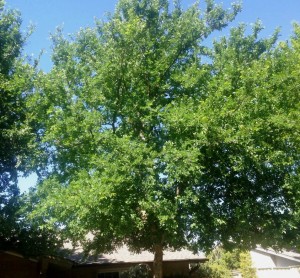 When it comes to enhancing your yard, you probably instantly think about plants, green grass, and beautiful trees. Trees are nice to have in your yard, but they do require some maintenance. A tree in your yard will not thrive when planted, if you ignore it. It is important for you to find the right tree for your yard and then learn how to take care of it properly.
Choosing Your Tree
When you start shopping around for a tree, consider purchasing one that does not burst and bloom up into the air, if you have utility lines around you. Choosing a tree that is shorter in height will prevent damage to your power lines.
Another thing to consider is a tree that offers your home shade. Shade from a tree in your front or back yard can help cut cooling costs during the summer time.
Lastly, when choosing your tree consider the types of soil, sun exposure, and overall weather conditions that your tree will be exposed to. A tree that grows well in Florida may not grow as well in Colorado and vice versa.
Tree Care Tips
When you first begin planting your tree, consider what you are going to place around your tree. Some people just leave soil around the tree; however, mulch is one of the best things you can put around it.
Mulch helps to retain water and keep the tree moistened. It also prevents weeds from growing around the area. Weeds can strict growth of your tree over time. Mulch helps to mark off the area for avoidance of roots with your vehicle, lawn mower, and more.
If you thought you could get away with not watering your tree, you are wrong. Trees need water just like everything else. A new tree will need to be watered once it is planted and often throughout the first few years of it growing. If you fail to properly water the tree, your tree will begin to die and may develop disease.
Although your tree does need water, you must avoid overwatering it. If you begin to overwater your tree, it can cause growth problems. If you find that you live in an area that does not get a lot of rain, you should consider picking a tree that is drought tolerant.
Pruning your tree helps keep it healthy and removes any dead leaves or branches that do not need to be there. Good pruning will lead to flowering and healthy trees.
Lastly, you should keep an eye out for diseases and pests that may invade and harm your tree. Pests and disease kill your tree's roots and cause the tree to die.
Start Caring for Your Tree Today
It is important that you care for your tree on a regular basis. If you are unable to, you should hire a lawn maintenance company to come out to your home and handle your tree care for you. Your landscaper will help plant trees and let you know which ones are ideal for your area.