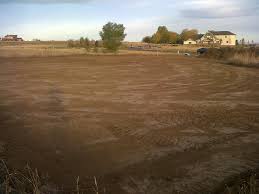 Are you beginning New Construction?
New construction can be overwhelming. If you plan on digging or begin digging without education and knowledge, you may damage infrastructure elements such as; gas lines, sewer lines, electrical and more. This could end up costing you fines, time and money. You can easily avoid these hassles by letting a professional excavation service take care of the hassles.
A Professional Site Excavation service will handle things you may not even be aware of. When excavating there are many things a professional will know how to do. Site excavation is a process, in which rock and soil as well as other materials are removed from a site. With new construction on roads, buildings, and other structures, site excavation is among the earliest stages. Excavation is done to create a clean, level work area, with foundations established in the excavated area.
Your site might also be back-filled and excavated to confirm the material directly under the site is high quality. The site excavation depth of can vary; depending on you may be building and where the building is occurring.
Within the United States, builders have to follow federal excavation safety standards. Standards are developed and enforced by the US – Occupational Safety and Health Administration (OSHA). It is extremely important to hire a professional for site excavation. These professionals have specialized equipment and workers to handle a variety of excavations.
Professional Site Excavation Services deal with everything from construction to prevent side walls collapsing as well as organizing safe removal of excavated material. Hiring a professional usually ensures the excavation is conducted competently and safely. The professional reduces the risk of future problems on the site.