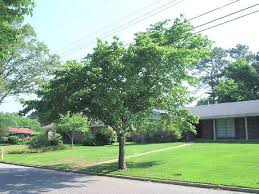 Have you ever noticed how many tree limbs hang over electrical lines? This is a dangerous sight to behold. Tree limbs are a major cause of power outages during wind and rainstorms. More than 25 percent of all outages are due to downed tree limbs on electrical lines.
Proper tree maintenance can take to make sure that this does not happen. Most all areas have companies to take care of this problem for you. However, they just cannot see all the potential issues at once. This is where the average person can help improve the situation. If you see a tree limb that is hanging down over electrical lines, you should call your local tree cutting services. Even if you are not from the area, it is important that you inform someone.
When tree limbs go down after a wind or rainstorm, the limb can knock down live power lines. This is especially dangerous if a car is driving by at that time. The people in the vehicle could be electrocuted if they step out of their car with the downed live wire lying on a wet road. Downed power lines can also create a massive spark that could start a fire. To avoid problems, you should execute proper lawn maintenance and observe your tree limbs near power lines.
Taking proper precautions is important and it can save lives. With the continuous miles of electrical lines throughout the country, there are many possible areas that need tree maintenance at any given moment. Tree limbs that hang over power lines, no matter how high, need to be cut down. This job is not meant for the average person and should be left to the local tree cutting services. A person's lawn maintenance should never include the task of trimming tree limbs
.