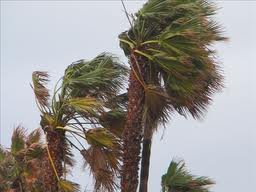 Without a doubt, when dealing with the hurricane season, you are in for a long and tough year. Luckily, some years, the hurricanes do not strike the area you live in. While this happens, it also happens to be that many folks with deal with a hurricane this year and every year in the future. With this in mind, here are three things to do to protect your family in case of a hurricane.
Board Up Windows
First and foremost, you want to listen to hurricane warnings and avoid the area, if possible. While true, if you leave your house, you are going to leave it vulnerable without boarding up the windows. Fortunately, if you pay a contractor or do it yourself, you can protect your windows and ensure that water doesn't come through them and into your house.
Big Items in your Yard
think about it, if the wind howls, you will watch as trash cans and other debris in the yard smashes your home. This can cause damage to both residents and the building itself. To prevent issues, you will want to take a few basic steps, to start, walk around your yard and look for large items that may damage your home. Then, when you hear hurricane warnings, bring in those items and put them in the garage.
Emergency Pack
Now, to enjoy hurricane protection, you will want to have an emergency pack ready to go. While home protection is obviously important, you will need to think about what to take during a hurricane. Remember, if you have all your medicine and other supplies, your safety during hurricanes will be in check.
With these three simple steps, you can protect your house and your loved ones. Simply put, don't be afraid; instead, prepare for a hurricane in advance.