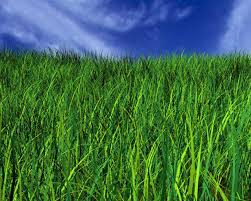 Depending upon the size of your yard, the lawn can be one of the biggest investments you make in your home. Here are 5 things to consider before making that investment.
Climate
In an area with cold winters and hot summers, bluegrass, ryegrass, bentgrass and fescues are all good choices. If you live in an area where temperatures are warm year 'round, your best choices are Bermuda, St. Augustine, Centipede or Carpetgrass.
Soil Type
What type of soil you are working with is an important consideration. If you are fortunate enough to have fertile, loamy soil, any type of grass will thrive. If you are dealing with sandy soil that doesn't hold water as well, Bahia may be your best option. Centipede will grow in areas with acidic soil.
Sun Exposure
When choosing sod, it is vital that you know what type of sun exposure your lawn area has. If you are dealing with a northern exposure or an area of shade choose St. Augustine, Centipede, or a fescue-type sod. For areas of intense sunlight a better choice would be Bermuda or Zoysia.
Use
How will you use your lawn area? Most grasses will take some foot-traffic, but if your yard will be used as a children's play area or for frequent entertaining, Bermuda or Zoysia are your best options.
Upkeep
How much time do you have to devote to yard maintenance? Centipede is a slow grower, so requires less time, while Bermuda has a fast growth rate and requires regular applications of fertilizer. For those with moderate amounts of time for lawn care chores, fescue is a good choice as it has a moderate growth rate.
Taking your time to choose the right sod will pay off in a beautiful lawn for years to come.