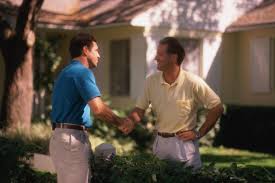 Being part of a community is very important for many people. It is understandable that they want to work with their neighbors to help create a warm and welcoming place to live. There are many ways to help create a neighborly and pleasant community. One of the nicest is to help others in need. Doing so can have multiple benefits. People feel good when they help others. They also benefit by having neighbors they know they can rely on in times of need.
One of the best ways to help out a neighbor is to help them maintain their yard. Doing so may be necessary because someone does not have the physical strength to do so. When you help out with yard care and lawn maintenance, your entire neighborhood benefits. A well maintained home lawn, one in which home lawn maintenance is a priority, is one in which the entire yards of all people present a pleasant vision to anyone living there or just passing by. Doing yard maintenance for an neighbor is one way to also help maintain the value of your own home. Your own home is part of a much larger block and a specific community. When the community is known as a place where making sure yards are well kept, it can help make it a desirable community in which to live and buy a home. This can help keep home prices high.
If you have a neighbor who needs help, gently offer your help to them. Many people are delighted to have a neighbor who will help out. It can be very easy to mow your own yard or weed your own garden and then just walk and offer and do the same for a neighborhood. Get their permission and your entire community will benefit.