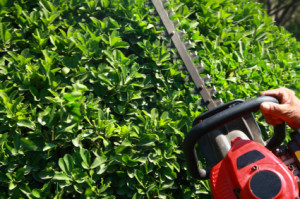 Fall is here, and it's the perfect time to do your land clearing chores. For homes and businesses, that means raking leaves, and trimming shrubs and trees. A little bit of elbow grease is required for fall maintenance, and some may be tempted to put off these chores until next year, but that's not recommended. Here are some reasons why.
It Just Looks Better
Overgrown shrubs and trees look uncared for, and they suggest to onlookers that you don't have much pride in the way your home or business looks. Some communities are particularly vigilant about the way their homes look, and will fine homeowners for shrubs that grow over a certain length, or grass that has grown too long. Poorly tended lots bring home values down.
Businesses, especially, will want to take care of their outside presentation to prepare for the upcoming Christmas season. The businesses that are frequented more often during the holidays are those that have an inviting appeal to customers. Commercial land clearing is a part of the big picture of effective marketing to customers.
It's Healthier For Shrubs And Trees
We should all be concerned about keeping green things alive. Shrubs and trees bring us beauty, help to keep the air clean, block out noises, and even give us food to eat, so we need to take care of them properly. Shrubs and trees, especially fruit trees, need to be pruned regularly in order for them to thrive.
These towers of beauty that we rely upon so much can become subject to the ravages of insects and diseases, if they are allowed to become leggy and overgrown. Shrub trimming and tree trimming helps to avoid that, and keeps these large living plants strong.
Fall Cleanup Can Be Free
Many cities help homeowners with residential land clearing, by having a Fall Cleanup Day. On that day, once a year, yard waste from shrub and tree trimming will be picked up free of charge. Usually, there are community rules about where the branches can be placed for pickup, as well as how long the branches can be. Consult your community website for more information.
Spend the time and energy to take care of your shrubs and trees, and they will take care of you for years to come.