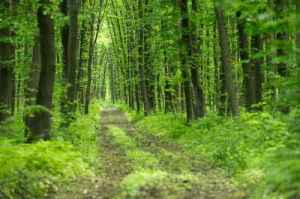 When you are making the decision to begin clearing land for another purpose, you can choose to rent equipment and attempt to do it yourself to try save some money or you can hire a professional service to clear it for you and ultimately save headaches, time and sometimes money as well.
Before getting started with your project, you may want to gather estimates from various companies as well as suggestions on how to get your project done in the most efficient way possible. When considering what type of professional to call to complete your project, you will need to evaluate the state of the land you want cleared. If the land is mostly brush, young trees and stumps, a land clearing service can come and remove all the growth, utilize a wood chipper or shredder for the removed brush, and even level the property.
If your land consists of more tightly grown mature trees, a tree clearing service is what you will need to hire. In this case, it may be advantageous to contact a local lumber mill that would be interested in sending out a lumber broker to look at the trees on your lot. If there are trees that would be valuable, they may be willing to purchase the lumber that will be cleared from your property. This will not only remove the lumber from your property, but it will offer a little bit of financial relief on your wallet.
If your property contains an unwanted structure or building, a demolition service could easily remove the structures in addition to any trees and brush. Hiring professionals for clearing land is much safer than trying to do it yourself. They will skillfully use the equipment in the most precise, careful way to ensure the safety of their laborers as well as the safety of your property.