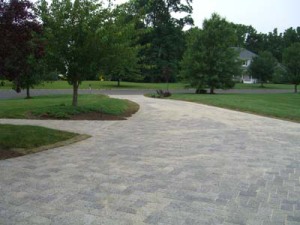 With new driveway costs, a lot of homeowners are hesitant to have a new one put in for their own homes. Your driveway probably gets a ton of use all throughout the year. You and your loved ones constantly drive vehicles all over it, shovel it in bad weather and pour salt and other products on it that can wreak havoc on the driveway materials themselves. This is why it might be time to consider getting a new driveway poured for your own sake in order to have something that looks great and functions well all the time.
One way to tell if it's time to contact demolition services to remove the old driveway and replace it with brand new is if the driveway you currently have is crumbling. You might notice that asphalt is missing in spots, there are pits and holes in the driveway itself and it has cracks and lines all throughout. The color of the asphalt may also be incredibly worn. New asphalt for driveways is a beautiful black color, but old driveways tend to look gray or even white in color because of how worn it actually is.
Driveway demolition can remove all of the old materials so that you can have brand new asphalt poured in the same area. Having a new driveway put onto the front or back of your home increases its value, improves its appearance and just makes life a lot easier for you. Many homes could definitely use a new driveway, but a lot of homeowners are afraid of the costs. This is why it's important to compare companies, figure out your budget and even consider taking out a loan to pay for a new driveway. The effort that you've put into this project will definitely pay for itself in the long run.