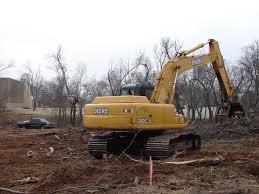 For those business people who own commercial property, it's certainly not uncommon to provide onsite parking for customers or tenants. Routine maintenance of paved parking areas offers easy access to commercial buildings, helps to maintain property values, and reduces overall liability. Much like commercial lawn care, maintaining a parking lot offers a level of visual appeal that helps to promote better business.
Asphalt paved parking lots are convenient for customers and business owners. Without proper maintenance, however, they will quickly become a liability. Seasonal temperature fluctuations, freezing ground conditions, and harsh weather events will all take their toll, and a neglected parking lot will soon become a minefield of cracks and deteriorating pavement that poses a safety hazard to automobiles and foot traffic.
Periodic maintenance will generally include that application of asphalt sealant. Commonly referred to as sealcoating, this process provides a protective barrier that will help extend the life of a paved parking lot for upwards of 30 years. This routine service is a preventative measure that helps business owners to protect their investment, and a commercial lawn maintenance business will often include sealcoating in their portfolio of services.
When neglected, a paved parking lot will develop more serious problems. While asphalt sealant helps to protect and extend the life of a paved surface, cracks, potholes, and other imperfections will need to be addressed by patching or repaving the affected areas.
A poorly maintained parking lot is not only a safety issue, it makes a commercial property look neglected and uninviting. When business owners are planning their parking areas, preparing the site after commercial land clearing will offer peace of mind knowing that the parking lot will have a solid foundation. Once the area is paved, routine sealcoating will help to ensure a long service life for any asphalt parking area.