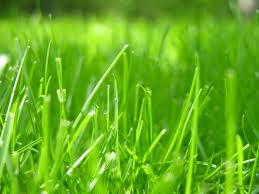 Poor lawn drainage can be more than just a nuisance: It can cause some serious problems, including damaging your home's foundation. Here are five tips to improve your drainage.
Install a rain garden
If your lawn drainage problem is simply one of too much rainwater on your lawn, a rain garden can help. Rain gardens collect and slow some runoff and allow it to slowly soak into the soil. This can keep water from draining into places you don't want it to.
Change topography
Your yard should slope away from your home, and if it doesn't, it can cause drainage problems. If this is your issue, you need to change the topography. You can do this by moving around dirt or bringing more in to recontour your yard. You may need to hire a residential clearing company to do this.
Maintain your yard
A minor drainage problem may simply be caused by poor lawn maintenance. If you have lots of leaves and brush lying around, especially near your home's foundation, it can impede drainage. Proper yard maintenance involves mowing your lawn regularly and keeping leaves and brush picked up.
Check your soil
A lawn drainage problem could be caused by too much clay in your soil, which makes it less permeable and impedes drainage. If you test your soil and find there is too much clay, you can add gypsum and/or limestone to your soil to break up the clay or add organic matter, such as composted leaves, to change the soil's makeup.
Install a drainage system
If you have a serious drainage problem, one that can't be solved by the aforementioned methods, you may have to install a drainage system, such as a French drain or yard drain, to divert the water out of your yard and away from your home.