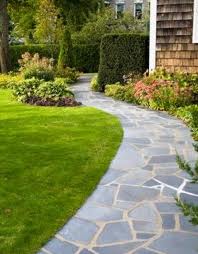 Any time of year can be dangerous when it comes to walkways, and it's not just commercial walkway safety that we're talking about. Residential walkway safety is equally important, because if your walkway isn't properly cared for, you or others may get injured. From snow to tree roots that can cause upheavals of your walkway, you should keep things clear.
For Commercial Business Owners
The best way to take care of your walkway is by contacting a reputable service. For those who are in business, you want to protect your customers and employees from suffering injury due to a hazardous walkway. Using a good commercial land clearing company will keep you from having to settle disputes from those who use your walkways. A commercial land clearing company offers services like:
• Snow removal
• Tree root removal
• Snow plowing
• Salting
• Commercial land clearing
• Timber management
For Homeowners
If you're a homeowner, the dangers are just as imminent. Anyone who's visiting can slip, trip or fall when your walkway isn't properly cared for. Not only does an unclear walkway put yourself, your family and your friends at risk, it also can cause injury to those who happen to be walking along your street. Rather than take unnecessary risks, you can get in touch with a residential land clearing company and make sure that your walkways are safe for everyone who uses them. This kind of company may offer the following:
• Tree root removal
• Sidewalk shoveling
• Storm damage cleanup
• Tree removal
• Tree stump removal
Just remember the words from this song when you're trying to decide whether you should contact a land clearing company: Walk this way!