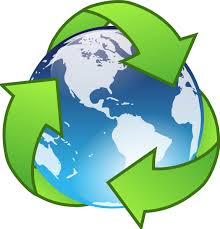 Remodeling the home or business can be an exciting process as you create that perfect look. While the idea of new appliances, floor coverings and/or windows is fresh in the mind, have you given thought to what to do with the old products? Many of these items could have a second life if you recycle them properly. Many good and reusable items can come from construction salvage. Although it's good for the environment, the activity of recycling waste from remodeling can go far beyond saving the planet.
Helping Others
During a remodeling project, old appliances and original construction materials could litter the landscape. Instead of throwing all products into a dumpster, taking the time to separate and properly recycle materials can help others achieve their own goals. In many situations, people could be interested in your scrap materials and may offer to buy or remove the items for you. This could promote a quick method for demolition product recycling as these individuals may need a few pieces of glass, wood or drywall to complete their own objectives.
By properly recycling construction materials, you can help individuals and businesses keep costs low by offering alternative building materials without the high price tags. For instance, residential land clearing could be conducted collecting broken glass or wooden pieces that may be reused for smaller projects. A large piece of glass could be kept out of a landfill by having a second life as a small bathroom window or a windowed desk cabinet door.
Construction can create a large amount of waste that could find it's way into the trash. However, proper recycling such as conscientious commercial land clearing and a tentative plan for keeping old products separated can help others while helping the environment. It can be a win-win situation for all involved if you take a moment to recycle the waste.