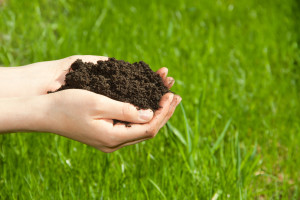 Anyone who has had lawn, garden, or basement moisture issues may want to consider applying topsoil to their property. Topsoil offers a number of advantages that can keep a property's soil more functional and free of problems, as well as enhance its overall value.
Level out a lawn
Topsoil can be used to level out pits, gullies, ditches, and dips in the topography of a property's lawn. Lawn grading by evening out the top level of soil makes the lawn easier to care for, including mowing, fertilizing, and treating weeds or pests. A neat lawn is enjoyable for tenants and appreciated by neighbors.
Evenly grade the property
Buying a lot for building purposes may require some evening out of certain areas before construction. Applying topsoil helps to create an even surface on top of fill dirt that makes residential land clearing easier when constructing a home or commercial land clearing for business development. Topsoil also facilitates the addition of landscape later in the project.
Prepare a garden
Whether planning a flower garden or vegetable garden, topsoil usage helps to establish a well-manicured area for smooth planting, tending, and with vegetables, harvesting. Keeping the area balanced leads to faster, more efficient gardening work.
Prevent erosion
Adding topsoil to any type of ground can help to prevent lawn erosion or general property erosion. Topsoil can be laid between trees to stabilize a boundary line, or it can be used around a home's foundation to keep land from washing away during heavy rain and dripping into the foundation or basement.
Topsoil protects and enhances property in many ways like those indicated above. At reasonable cost with minimal effort, it is a good investment for maintaining and extending a property's usage.