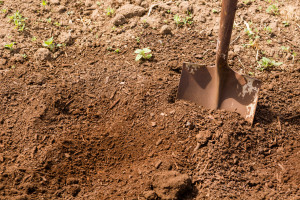 Purchasing topsoil for a garden may seem like an easy task. All that an individual has to do is go to a store that sells topsoil and purchase some. While that may be a basic example, the fact of the matter is that homeowners need to do some research before purchasing topsoil for a garden.
People who are considering topsoil need to think about topsoil usage. When doing commercial land clearing or residential land clearing, topsoil is necessary in order to give a lawn or garden the help that it needs. At the same time, the usage might be different between a lawn and a garden. There is topsoil that can specifically help challenges that pertain to lawn grading and lawn erosion. In home gardening, a different type of topsoil may be necessary.
It is important for people to recognize the types of soil that is within a property. Some soil within a garden can contain a high level of sand. Other soils may feature clay. Areas with high levels of sand can create a situation in which the soil does not retain water. The opposite problem occurs with clay. Clay retains water well, but it can prevent water from receiving it. It is necessary to purchase the right balance of topsoil that will compliment the garden soil. In addition to this, loam features a mixture of sand and clay. The right variety can do wonders for a garden or a yard. Knowing what type of soil is within a property can help a homeowner greatly.
The variety of topsoil on the market allows gardeners to select the best blend for a garden. Professionals are able to give assistance and answer questions about topsoil that is being sold. Whatever the case is, topsoil provides a fresh start to a garden.