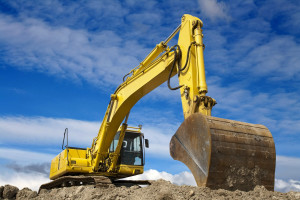 Construction can be a very complex undertaking. When doing construction, an important part of the process is excavation. But what is excavation? – Excavation is a form of digging holes to replace, upgrade, or move soil. There are different types of excavation, and each is used for a specific purpose:
1. Horizontal Excavation
This type of excavation technique is used in shallow environments. Typically, this is used for home excavation because of lawn grading and lawn excavation doesn't go as deep as a lot of commercial excavation.
This is one of the excavation techniques used in shallow sites where there is light or no commercial and residential buildings existing at all. This excavation is done horizontally because the danger of structural damages is avoided.
2. Vertical Excavation
This can be a very common type of excavation. Contractors will use this technique in large areas for commercial purposes because it exposes additional layers of rock.
3. Hybrid Excavation
Outside of horizontal and vertical methods are the hybrid excavation technique. It is a combination, or hybrid, of the previous two and is helpful when deep excavation is needed, such as in commercial land clearing.
4. Cofferdams
One of the most useful techniques of excavation, cofferdams are helpful for waterlogged spaces. However, this method does bring a greater risk of collapse during the process.
5. Step Trenching
This method is a common way of doing residential land clearing when deep excavation is needed. As you go deeper into the dig, the steps are narrower and narrower. Before diving into this excavation technique, contractors should conduct proper research on the surrounding soil by hiring licensed professionals.
Excavation is a varied industry. With so many applications, it depends on the needs as to what technique will be used.