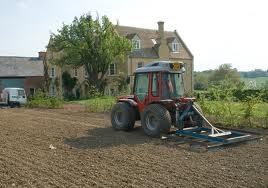 Land clearing often is necessary to build a home or commercial building, but because such clearing can have an environmental impact, it's important to be aware of and mitigate those effects.
One of the biggest effects of both commercial land clearing and residential land clearing is a change in the storm water runoff of the property. Excavation, whether it's a home excavation for a basement or a commercial excavation, can greatly change how water collects on and runs off of the land you are preparing for building.
For this reason, most jurisdictions require a site plan with elevations as well as an environmental impact or environmental remediation plan. If you are working in a flood plain or flood-prone area, you may have to fill in areas to raise them up. That makes it extremely important that you are working with the right contractor for the job. Your contractor should have experience in the type of land clearing and building your project involves.
Another effect of land clearing is erosion. If the site will be cleared of vegetation and left that way for several months, erosion can become a problem, because dirt can blow away. Lawn grading or other types of grading can also move dirt around and leave it exposed to the effects of lawn erosion.
Because of the threat of erosion, your permit may require cover vegetation to be planted on certain areas of the building site to lessen the risk of erosion while building is going on.
Having a contractor with the right experience will ensure the site is prepared properly, from excavation, to grading, to building, ensuring the risks of environmental impacts such as flooding and erosion are minimized.