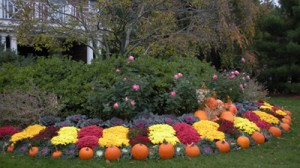 If you own a house and have a yard, you will want to make sure you keep it looking great. If not, you can have a problem when spring rolls around, and you want to go out and enjoy your yard. With this in mind, here are three reasons why you should make sure to clean your yard and maintain it before spring.
Lawn
First and foremost, if you have a lawn, you will not want to see what it looks like after a harsh winter. However, with some residential lawn maintenance, you can easily remove the dead patches of grass and make your yard look great again. Yes, residential lawn clearing is one of the most cost-effective ways to make sure your yard looks great.
Get started on planning
Now, if you are on top of your yard maintenance, you can easily plant your flowers and other items the right day they need to be planted. By removing old plants and any materials related to planting, you can easily sneak out into your yard and plant your bulbs, flowers or fruits and vegetables. Then, when summer rolls around, you will not regret your decision.
Other things to combat
Once spring rolls around, you will have to deal with excessive rain, bugs and other creatures. If you don't take care of your routine spring cleaning early or on time, you are going to be busy in your yard. Simply put, if you have to kill bugs, deal with the rain and do spring cleaning all at once, you are going to have too much work on your hands.
If you have a house and want a nice yard, make sure you clean it up before spring starts. Then, you will have a yard that is the envy of all your neighbors.