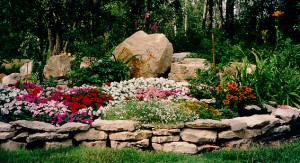 The benefits of mulching are numerous. For instance, less water is needed when land is covered with mulch. Mulch provides a barrier between the soil and the sun, which allows the soil to maintain its moisture content. Not only is less water needed for plants and trees, but plants and trees receive a steady supply of water because it does not evaporate.
Nutrients from mulch may benefit the soil, but it depends on the type of mulch that is used. Tree bark may not give off many nutrients into the soil; however, mulch made from leaves will. Using mulch from the surrounding plants and trees provides the yard with the precise nutrients it needs. Mulch can hasten or inhibit the amount of weeds that grow in the yard, which means people spend less times tending to their yards.
It's best to speak with a contractor about land clearing services. Conventional land clearing methods usually requires the use of heavy equipment. It's not advisable for the average person to attempt this without proper training. There are several things to consider as well, such as the best method for clearing land. For instance, trees can have stored up energy after they're cut down. They can move suddenly. This can potentially hurt someone. It's best to let a trained professional to handle clearing land. In addition, there can be regulations on clearing land. People often need timber permits.
Clearing the land and using mulch as a method of water conservation and yard beautification is a good solution to yard care. Obtaining mulch for the yard provides several benefits, but being able to use mulch from the plants and trees in the yard is better because it's cost-efficient and it gives back to existing plants the right amount of nutrients they need.