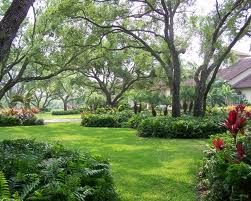 For many people, their yard is their sanctuary. It is a place to sit and unwind or to look out and admire. It can be easy to get sucked into to an ornate landscape with the need to water, weed, prune and maintain.
Yard owners in hot places may have the added concern of needing to conserve water or protect delicate plants from the drying sun. Having a low maintenance yard does not mean having to resort to a plant-free environment.
There are plenty of low maintenance options that go beyond rock and concrete jungles. Planning a low maintenance yard all starts with choosing the best landscaping shrubs and plants.
There are a variety of heat tolerant and low water plants that can add variety and interest to a garden without taking a lot of time and resources to keep looking good. Succulents are one kind of plant to consider when planting a garden that's easy care. Many people think of low, fat leaf, flower-looking plants that are nothing but green, but succulents actually include a wide variety of shapes, colors, and sizes.
Look to yuccas to add some height. Many resemble palm trees or spiny, over-sized sea urchins, and others spike out from a squat base that looks a bit like a palm tree trunk. Other taller plants include the easy-grow and beautiful jade bush, an elegant and graceful plant called a ponytail palm (which is actually not even related to palm trees), and colorful crown of thorns.
Low growing sedum, flowering kalanchoe, and spiky aloe are good choices for the base of a low maintenance yard. And do not forget the wide variety of cacti.
With proper planning and a little advice from local landscaping professionals, anyone can have a beautiful, low maintenance yard.