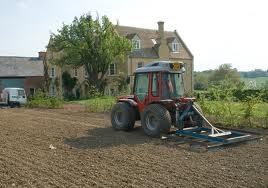 When it comes to projects around the house, homeowners must consider whether it makes more sense to do the work themselves or hire a contractor. Often, the decision comes down to whether the job can be done safely without special skills and equipment. One of the best home safety tips when clearing land may well be to turn the job over to a contractor whose expertise includes land clearing services. If the project involves tree removal, it is important to keep in mind that logging is one of the most dangerous occupations in existence. Homeowners must keep in mind that using conventional land clearing methods will expose them to many of the same hazards found in the logging industry. This makes a good case for outsourcing the work.
One of the most obvious concerns when clearing land is the potential to be struck by falling tree limbs or even trapped under falling trees. In addition, without a sure method for ensuring the tree falls in the right direction, significant property damage could occur. Once the tree is on the ground, it must be cut into smaller sections and removed. Even relatively small sections can be heavy enough to cause a back injury without the proper equipment.
Other issues with which homeowners may be confronted include insects and snakes. This issue is even more concerning if one of the individuals doing the work is allergic to bee stings. Bees are known to have nests in trees, bushes and even in the ground. An encounter can easily turn into a very unpleasant surprise. Land that needs to be cleared is also good habitat for snakes. While many snakes are harmless, there are a number of poisonous ones that could be present as well.
Clearing land can also expose individuals to vegetation like poison oak, poison sumac or poison ivy. These plants are often found around trees or bushes and can easily go unnoticed because they blend in with their surroundings. Consequently, one of the best home safety tips may very well be to hire a contractor.